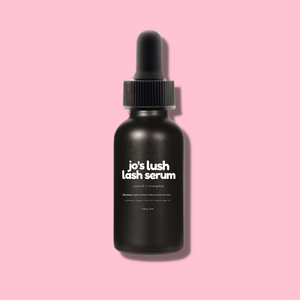 Jo's Lush Lash Serum helps to nourish your lashes from root to tip leaving your lashes healthier and stronger. When using this product you can expect less brittle lashes and less lash fall-out.
Ingredients: Organic Castor Oil, Organic Argan Oil

Directions: Rub 1 drop between your two index fingers to warm product. Rub product on lash line (above lashes) and also on the lengths of your lashes (both above and below). You can also add a couple of drops to a spoolie for mess-free application.